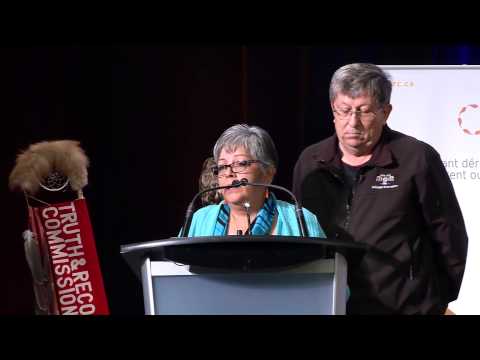 shishalh Councillor Garry Feschuk in Ottawa for Day Scholar Students
Former shishalh Chief Garry Feschkuk addressed hundreds attending the Truth and Reconciliation Commission and explained to the hushed assembly why the Day Scholar has been abandoned by the Harper Government.
The Truth and Reconciliation Commission is delivering its historic final report in Ottawa this week on the history and impacts of the Canada's residential school system. It should be mandatory reading for all. It's been almost 20 years since the last residential school closed in Canada in 1996. The first one opened in 1876. But today, many Canadians remain unaware of the full picture: of both the far-reaching impacts of the residential school system and the history of the First Nations relationship with the Canadian government.