Latest shíshálh News, Events & Announcements
Notice of shíshálh Nation General Meeting
COUNTDOWN to this Upcoming Event:
Date Posted: 2017-01-30 17:30 pm | A Nation general meeting will be held on Monday, January 30, 2017 commencing at 5:30 p.m., at the shíshálh Nation Community Hall, 5532 xenichen Avenue, Sechelt, B.C. details
Polling Notice of Elections
COUNTDOWN to this Upcoming Event:
Language Courses at Capilano University FNLG 110-the Sechelt Language III (shashishalhem III)
Date Posted: 2017-01-06 | This course utilizes the communicative approach to language learning and will focus on both comprehensive and speaking. details
Deceased Endangered Southern Resident Killer Whale ("s-tálashen") Recovered in shíshálh Nation Territory
Date Posted: 2016-12-24 | Sechelt, BC - The shíshálh Nation was saddened to learn a deceased killer whale, or a "s-tálashen", now known as J-34 or "DoubleStuf" a member of the endangered southern resident killer whale population had been spotted floating off the Trail Islands within our territory on Tuesday evening, December 20th, 2016. details
A community wide survey for shíshálh Nation member ages 15 and above
List of kids for the Christmas Tree
Recent Video
Mem7iman Child Development Centre | 2017-01-17
Our centre has been a part of the Sechelt Nation community for over 20 years. During this time it has been dedicated to providing quality learning experiences to children from 0-5 years of age. In recent years we have adopted a Reggio Emilia approach to education which incorporates a inquiry driven, play-based foundation and uses student ideas to direct our emergent curriculum. We are proud to provide a culturally rich learning experience that connects our students with their community and the rich natural landscapes that surround us. Located along the beautiful coastline just minutes from downtown Sechelt, mem7iman is open to band members and Sunshine Coast community members.
Recent Episode | TV Show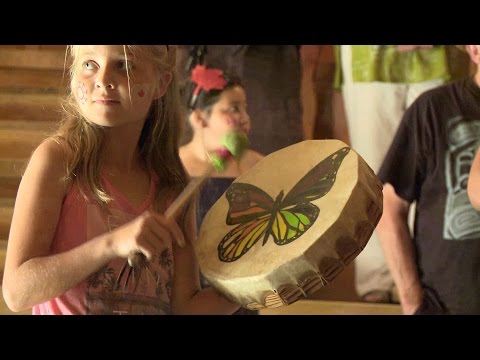 Healing The Future | 2016-02-15
This year the shishalh Nation is focused on Healing. This episode of "Voices of shishalh" highlights three monumental and symbolic current events that have chartered the way for healing the future: The Unveiling of the Residential School Monument, The opening of Mem?iman Child Development Centre and the Hospital Name Change Celebration and Unveiling of the Healing Poles.