Latest shíshálh News, Events & Announcements
Election Result
Open Tender Notice
COUNTDOWN to this Upcoming Event:
Deadline: 2017-03-22 16:00 pm | Tsain-Ko Village Shopping Center invites bids from qualified painting contractors to provide painting/staining services on two commercial buildings. details
Polling Notice of Elections
híshálh Nation All Candidates Forum
Event Date: 2017-02-16 17:30 pm | details
Housing Community Meeting Cancellation Notice
Event Date: 2017-02-08 17:00 pm | This meeting was previously scheduled to take place on February 8, 2017 at 5:00 pm. It has been postponed and the new date will be announced soon. details
Election Nominees Declared
Date Posted: 2017-02-08 | At the nomination meeting held on the 17th day of January 2017, the undersigned members of the Sechelt Band of Indians certify that upon the meeting having been declared open for the receiving of nominations for the offices of one Chief and four Councillors, the following names were nominations seconded for the respective office. details
A Vigil Standing
Event Date: 2017-02-03 12:00 pm | A Vigil Standing in support of precious lives lost to violence at Quebec Islamic Centre details
Minute of Decision
Recent Video
Mem7iman Child Development Centre | 2017-01-17
Our centre has been a part of the Sechelt Nation community for over 20 years. During this time it has been dedicated to providing quality learning experiences to children from 0-5 years of age. In recent years we have adopted a Reggio Emilia approach to education which incorporates a inquiry driven, play-based foundation and uses student ideas to direct our emergent curriculum. We are proud to provide a culturally rich learning experience that connects our students with their community and the rich natural landscapes that surround us. Located along the beautiful coastline just minutes from downtown Sechelt, mem7iman is open to band members and Sunshine Coast community members.
Recent Episode | TV Show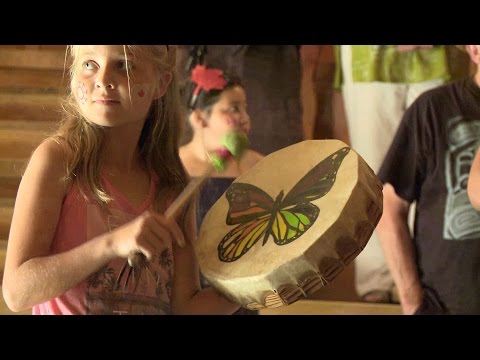 Healing The Future | 2016-02-15
This year the shishalh Nation is focused on Healing. This episode of "Voices of shishalh" highlights three monumental and symbolic current events that have chartered the way for healing the future: The Unveiling of the Residential School Monument, The opening of Mem?iman Child Development Centre and the Hospital Name Change Celebration and Unveiling of the Healing Poles.