Latest shíshálh News, Events & Announcements
Request for Proposals – Catering Opportunity
COUNTDOWN to this Upcoming Event:
Deadline: 2017-11-17 15:00 pm | We are looking for a homemade Chinese food dinner for 150. Please ensure your bid is submitted by 3 p.m., November 17th details
Annual General Assembly (AGA)
COUNTDOWN to this Upcoming Event:
Date Posted: 2017-11-29 17:00 pm | November 29th 5 – 9 p.m. details
Crisis Response Services KUU–US
Date Posted: 2017-10-12 | First Nations and Aboriginal Peoples helping First Nations and Aboriginal Peoples details
Prescription Drug Benefit News
Date Posted: 2017-10-01 | Beginning October 1st, 2017 the First Nations Health Authority will join BC PharmaCare, the province's drug insurance program. This change will streamline and increase the ease of access to your benefits and services. It will also reduce health-care provider confusion between federal and provincial services. details
Self-Employed Women's Network Business Fair
Invitation to shíshálh Youth to Join Constituency Youth Council
Deadline: 2017-09-30 | Following the success of last year's Constituency Youth Council, we are excited to announce the CYC 2017/18 applications are now open. details
shíshálh Nation Orange T-Shirt Day
Event Date: 2017-09-29 12:00 pm | details
Walk for Reconciliation
Event Date: 2017-09-24 | Join the 2017 Walk for Reconciliation in Vancouver! The Walk for Reconciliation is a positive movement to build better relationships among Indigenous peoples and all Canadians. This bold vision calls on everyone of all ages, all backgrounds, all cultures and all faiths to come together as communities and as individuals. details
Recent Video
Mem7iman Child Development Centre | 2017-01-17
Our centre has been a part of the Sechelt Nation community for over 20 years. During this time it has been dedicated to providing quality learning experiences to children from 0-5 years of age. In recent years we have adopted a Reggio Emilia approach to education which incorporates a inquiry driven, play-based foundation and uses student ideas to direct our emergent curriculum. We are proud to provide a culturally rich learning experience that connects our students with their community and the rich natural landscapes that surround us. Located along the beautiful coastline just minutes from downtown Sechelt, mem7iman is open to band members and Sunshine Coast community members.
Recent Episode | TV Show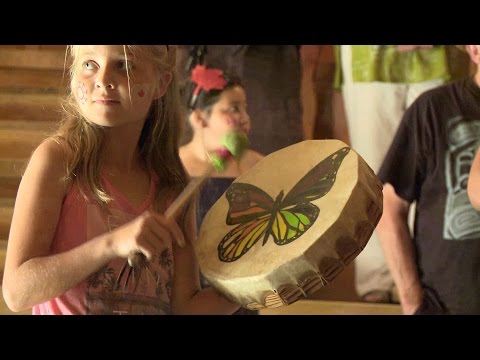 Healing The Future | 2016-02-15
This year the shishalh Nation is focused on Healing. This episode of "Voices of shishalh" highlights three monumental and symbolic current events that have chartered the way for healing the future: The Unveiling of the Residential School Monument, The opening of Mem?iman Child Development Centre and the Hospital Name Change Celebration and Unveiling of the Healing Poles.