Latest shíshálh News, Events & Announcements
CAUTION! House Fire
Date Posted: 2017-04-25 | There was a fire in Unit 211 on Sechelt Inlet Road Porpoise Bay S/D, Grace Paul's home, on Sunday, April 23rd. details
General Meeting Notice
Event Date: 2017-04-24 18:00 pm | Monday, April 24, 2017 details
Community Meetings Schedule
Easter Breakfast with the Kids
Event Date: 2017-04-17 10:30 am | We are going to try something a different this year, we will provide an Easter Breakfast with the kids. details
Do you love a good story?
Deadline: 2017-04-08 | Are you thoughtful and creative? Fun-loving? Energetic? Do you connect well with children and teens? The Sechelt Public Library is looking for a Summer Reading Assistant for the children's BC Summer Reading Program: "Walk On The Wild Side" details
Special Meeting Budget Presentation
Day Scholar Class Action Suit Update
Event Date: 2017-03-29 17:30 pm | POSTPONED UNTIL FURTHER NOTICE - The purpose of this meeting will be to provide the membership with an update on the Day Scholar Class Action Suit. Lawyer Peter Grant will be in attendance. details
Open Tender Notice
Deadline: 2017-03-22 16:00 pm | Tsain-Ko Village Shopping Center invites bids from qualified painting contractors to provide painting/staining services on two commercial buildings. details
Recent Video
Mem7iman Child Development Centre | 2017-01-17
Our centre has been a part of the Sechelt Nation community for over 20 years. During this time it has been dedicated to providing quality learning experiences to children from 0-5 years of age. In recent years we have adopted a Reggio Emilia approach to education which incorporates a inquiry driven, play-based foundation and uses student ideas to direct our emergent curriculum. We are proud to provide a culturally rich learning experience that connects our students with their community and the rich natural landscapes that surround us. Located along the beautiful coastline just minutes from downtown Sechelt, mem7iman is open to band members and Sunshine Coast community members.
Recent Episode | TV Show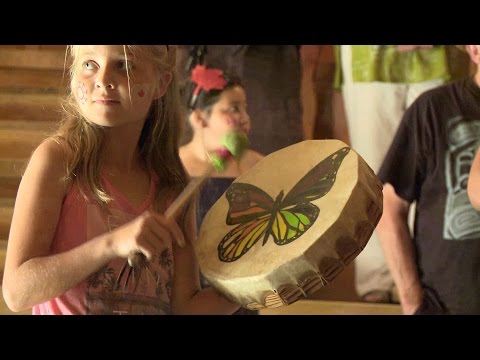 Healing The Future | 2016-02-15
This year the shishalh Nation is focused on Healing. This episode of "Voices of shishalh" highlights three monumental and symbolic current events that have chartered the way for healing the future: The Unveiling of the Residential School Monument, The opening of Mem?iman Child Development Centre and the Hospital Name Change Celebration and Unveiling of the Healing Poles.