Latest shíshálh News, Events & Announcements
Sakinaw Lake Sockeye - Stock Assessment Smolt Emigration Bulletin #3
Date Posted: 2017-05-23 | An estimated 721 sockeye spawned in Sakinaw lake in 2015. Using the average natural smolts per spawner from the previous 3 years, we are expecting approximately 5,800 natural origin smolts leaving the lake in 2017. details
Notice of shíshálh Nation General Meeting
COUNTDOWN to this Upcoming Event:
Date Posted: 2017-07-24 18:00 pm | The shíshálh Nation Council, pursuant to section 14, of division (2), part 2 of the Sechelt Indian band Constitution, give notice that a general meeting will be held on Monday, July 24, 2017, commencing at 6:00 pm, at the shíshálh Nation Community Hall, 5532 Xenichen Avenue. details
Sakinaw Lake Sockeye - Stock Assessment Smolt Emigration Bulletin #2
Date Posted: 2017-05-15 | total of 329,077 fry from the Rosewall Creek Hatchery Captive Brood Program were released to Sakinaw Lake in 2016. From average hatchery fry to smolt survival rates in the past 7 years, we expect approximately 40,550 hatchery smolts leaving the lake in 2017. details
Museum offers face-to-face encounter with 4,000-year-old Indigenous family
Date Posted: 2017-05-11 | Unique exhibit part of new Canadian History Hall, opening July 1 details
Faces of 4,000-year-old indigenous family come to life in new exhibit
Date Posted: 2017-05-11 | details
Unveiling the Collaborative Project
Ship Loading Notice
Collaborative project brings shíshálh Nation face-to-face with ancient ancestors
Date Posted: 2017-05-10 | On July 1, the Canadian Museum of History will open its new signature gallery, the Canadian History Hall, which will present the story of Canada and its people more inclusively and candidly than ever before. details
Recent Video
Mem7iman Child Development Centre | 2017-01-17
Our centre has been a part of the Sechelt Nation community for over 20 years. During this time it has been dedicated to providing quality learning experiences to children from 0-5 years of age. In recent years we have adopted a Reggio Emilia approach to education which incorporates a inquiry driven, play-based foundation and uses student ideas to direct our emergent curriculum. We are proud to provide a culturally rich learning experience that connects our students with their community and the rich natural landscapes that surround us. Located along the beautiful coastline just minutes from downtown Sechelt, mem7iman is open to band members and Sunshine Coast community members.
Recent Episode | TV Show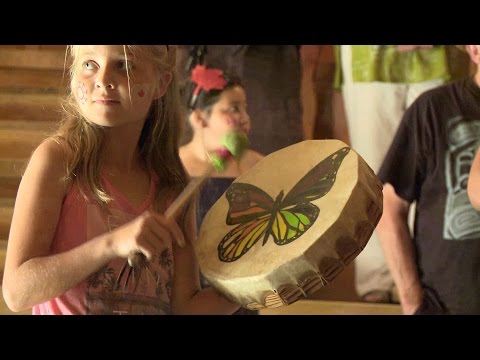 Healing The Future | 2016-02-15
This year the shishalh Nation is focused on Healing. This episode of "Voices of shishalh" highlights three monumental and symbolic current events that have chartered the way for healing the future: The Unveiling of the Residential School Monument, The opening of Mem?iman Child Development Centre and the Hospital Name Change Celebration and Unveiling of the Healing Poles.